The pingdemic, freedom day at ASDA and Britains COVID deaths
.
Monday was "freedom day", so what could be better than a visit to the supermarket? By bus.
Despite the lifting of restrictions, most passengers on the bus were still wearing face masks. By choice.
It was the same story at the supermarket. One worker even told me that, if anything, a higher proportion of customers were wearing masks than during the previous week!
As the afternoon progressed only two checkouts remained open. Each of them had a queue that, in one of the largest stores in Britain, stretched back more than half of the width of the store. The self checkouts also had long queues.
Absence through illness was, I was told, higher than usual, but the main problem was staff self isolating at short notice through track and trace.
One staff member found that she'd been "pinged" by track and trace during a short break. She had to be sent straight home. Could't more staff be brought in to solve the problem one customer asked? Not when staff are unexpectedly being sent home during their shift.
Of course they tried to put more people on the tills. One was drafted in from the click and collect department, but not for long as click and collect were also expecting customers and were already behind on picking the orders.
Most customers were sympathetic when told the reason for the delays, and many thanked the staff for their hard work.
At 8pm one of the two remaining tills was closed to free up a staff member to ensure that the self checkouts were able to stay open. At 9.30 the last remaining checkout closed.
Could staff have offered to stay beyond their normal hours to help? Maybe, but by the end of their shift they were exhausted, and some had buses to catch if they were to get home at all.
There was a rumour that a nearby supermarket had closed. I've tried to verify this, but found no evidence. Iceland had closed some stores because of the pingdemic, with others saying that they might be forced to close some stores. McDonalds closed some restaurants, and many pubs were also forced to close on "freedom day" because of track and trace.
It's only a few months ago that track and trace was being criticised for not picking up enough cases. Now the Government is discussing whether to make it less sensitive, and proposing that double vaccinated people should not need to self isolate if they test negative. The truth is that the pingdemic is telling us that COVID is still present and still poses a threat.
Welcome to freedom day at Asda!
How is Britain doing?

It's the time for being in the garden. Click here to see what Wilco is offering. Garden furniture, barbeques etc.
In January we reported that Britain had the fifth highest death rate from COVID in the world and the third highest among countries with a population of over one million. Of course some countries fighting high death tolls have neglected to record deaths accurately, and a few (for example Tanzania) have suppressed the true death toll. Also, different countries record the figures using different methods.
Of about 220 countries and territories monitored by the John Hopkins University from Maryland, a few small territories have recorded no deaths. These include the remote south Atlantic island of St Helena, and the Falkland Islands. In Europe, only the Vatican City has recorded no deaths.
Have we dropped down the league table of death because of the vaccination programme?
Britain has dropped from 5th to 20th with 192.7 deaths per million from COVID since the start of the pandemic. That's better,but we're still in the top10%.
Peru has the highest death toll with 599. Hungary has the second highest with 307 deaths per million population. It is clear that Europe has been the worst hit continent – 15 of the 20 highest death rates per million are from European countries.
In January we reported that Britain had a fatality rate of 2.7%. That figure has dropped to 2.5%, still higher than many countries.
Despite these improvements there are some reports that the UK currently has the worlds third highest infection rate.
It is difficult to evaluate which groups of workers are at the greatest risk because factors other than occupation are significant. We know that older residents (usually retired) are the most vulnerable to death and that men are more vulnerable than women. We also know that ethnicity, housing conditions and deprivation are factors.
So when we say that security workers, care workers, taxi drivers and bus drivers are among the worst hit, it is not possible to prove that this is down to their occupation alone.
What about shop workers? Despite the closure of so many shops during the pandemic, shop workers remain in the top 10 of most vulnerable occupations with 198 deaths per million. Seperate figures for supermarket workers are not available.
Let's hope that if the Government makes exemptions from self isolation, it looks at the risk of death to the workers, and not just commercial interests.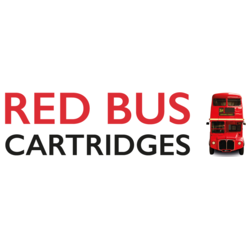 …