The Levelling Up Fund
The Governments levelling up programme was described by Civil Service World as "a slogan without a purpose" and many regarded it as propaganda to the former northern "red wall" communities that voted Tory for the first time in 2019.
Then in March of this year the Government produced a prospectus outlining the scheme and this month (May) appointed Neil O'Brien MP as the advisor on levelling up. There now seems to be a number of regeneration projects and proposals taking shape, something that was lacking during the austerity years.
Regeneration projects in the UK

The idea started with the Urban Programme which commenced in 1968. It concentrated on deprived areas as did City Challenge, introduced in 1991. City Challenge introduced the idea of competitive bids by Local Authorities.
Towards the end of that programme the Single Regeneration Budget was introduced. This was intended to be a single funding source which would also attract funding from Local Authorities, the EU and the voluntary and private sectors. This was still mainly aimed at deprived areas, although some town centre development schemes were approved, for example at Sleaford in Lincolnshire.
New Deal for Communities (1998) funded 39 projects which received an average of £50m each.
Independent evaluations of these schemes from City Challenge onwards regarded them as successful.
During the austerity years there were no new large scale regeneration projects although the EU Structural Funds supported many projects. The new UK Community Renewal Fund will be taking over some of these. Another new scheme is the £3.6bn The Towns Fund.
The Levelling Up Fund

The Levelling Up Fund will have an initial £4bn for England and £800m for the rest of the UK and will again invite Local Authorities to bid for funds in competition with others. Local Authorities have been divided into three groups, with 123 category one Authorities being regarded as the most deprived, although any Local Authority is allowed to bid.
The opposition has claimed that the categories are biased towards Conservative seats, especially the northern red wall seats. Although there may be some truth in this, and many of the former red wall constituencies are in category 1, many of the Labour voting large cities (for example Manchester, Liverpool, Newcastle, Leicester and Nottingham) are also in category 1.
These cities have a long experience of submitting bid applications for regeneration projects.
The Levelling up Fund is not focused on neighbourhood renewal, but on schemes which will make a "visible impact". The categories are Transport (including roads, bridges, railways, cycling and buses), town centres and cultural projects (such as museums, galleries, and visitor attractions including open spaces).
MP's are expected to back bids, and the prospectus "recognises the important role of MP's in championing the interests of their constituents". This is the area in which some bias may occur. New northern Tory MP's are keen to show success in their areas, and will want to claim credit for the investment.
Maybe advisor Neil O'Brien will be pulling strings for his Harborough constituency? Not so far – it's been placed in level 3!
Instead of neighbourhood renewal, the Levelling up Fund will focus on "ex-industrial areas, deprived towns and coastal communities".
Mention of visitor attractions, infrastructure and coastal communities suggests that tourism may be set to benefit. With travel restrictions in place, many need to adapt to the needs of UK visitors, including in many cases being easier to get to. In addition while the north of England attracts one quarter of UK domestic tourism, its share of foreign tourism is well under 10%.
We've reported on a number of proposals for town and city centres over the last year. We hope that Local Authorities and Government (regardless of political differences) are able to co-operate to bring some of them to fruition.
Some possible schemes that we have reported on in previous posts:-
Turning shopping centres into parkland (February 2021) ; Cities are changing (May 2020)
Don't forget: Fathers Day is Sunday 20th June!
Photo: Hartlepool Marina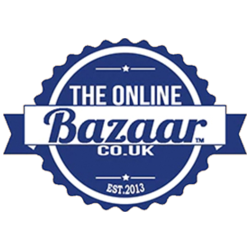 ..